The M.Simillides & Sons ltd  has the solution.
Let us Serve Your Locksmithing Needs.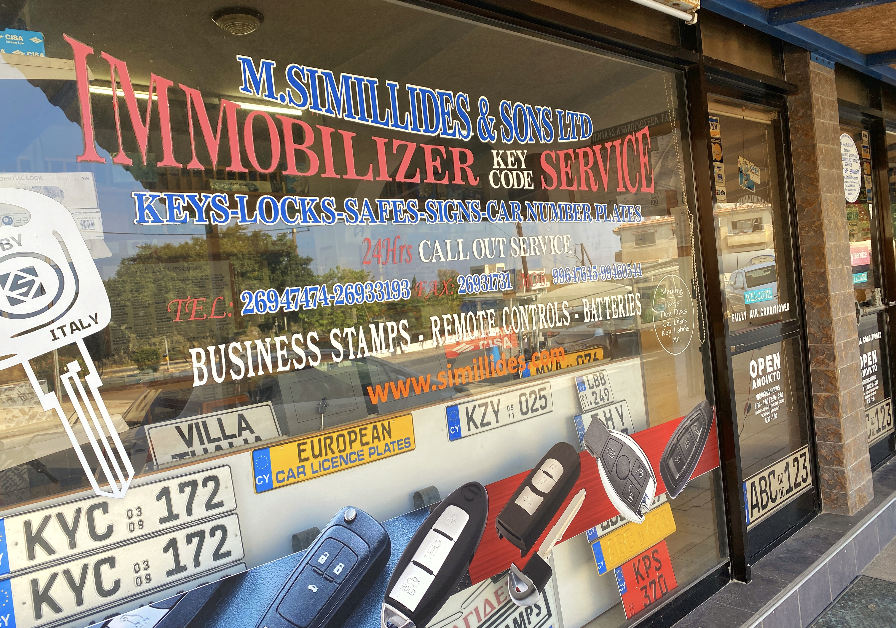 The M. Simillides & Sons Ltd  is a Locksmith Company located in Paphos area , from 1978 and until today they are specialised in Locksmithing – Key Cutting – Sign Making –  Car Accessories – Business Stamps – Remote Controls etc. 
Mr Michalis Simillides is the owner of the Company and the creator.
The Company is famous for the warranty which it gives with all the services that disposed with all the authentication of Italian products  ( locks – keys etc)
The  M. Simillides & Sons Ltd it's a Private Family Business and as a Family our first option is to make the customers feeling like home, and that is the main thing in our company, which Protect your house.
With our Experiance we provide to the new and old customers with free consultant, an easy and effective way to STOP the thefts and let them out of the house.